If you are someone who owns an online business then it is safe to say that reputation marketing is basically something you already know about, however, if you happen to be new in the world of online business and want to know more, then you should know that reputation marketing is basically a mix of brand reputation and different aspects of marketing. However, reputation marketing is basically an online reputation of the business you are running, and of course, the products you are offering will have some positive and negative remarks along the way.
A lot of people don't know but reputation marketing can make and break a business on the internet, and there are several reasons for it. You see, when you are running a business on the internet, you need to be careful about a lot of different factors, one of the most important factor is learning how to handle customer feedback; both negative and positive. Several businesses think that the feedback doesn't matter a lot, but it does. If the business you are running constant gets bad reviews or remarks from the customers, people will start drifting away from the business and it will stop generating any revenue. Today, we are going to tell you some mistakes you can avoid.
Not Paying Attention to Reviews and Comments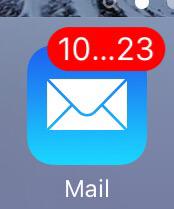 One of the biggest advantages of running an online business happens to be the fact that most customers start submitting their reviews and feedbacks as soon as the service or a product is provided to them. While for newcomers, this maybe a crucial phase as they are still practicing and experimenting with different phases of running an online business, one of the biggest mistake anyone can make is not paying attention to the reviews and comments. Believe it or not, most big online companies have hired people specifically for the purpose of replying to the feedbacks because it is something very crucial for the business.
Not Giving Proper Response to Negative Feedbacks
No matter how big and popular your online business is, there's no doubt in saying that you will be getting a couple of unhappy customers, and as a business, you have the obligation to respond them thoroughly and properly. However, a lot of big and small online businesses make the mistake of not doing so, their customer support is highly uncooperative, unprofessional, and even rude at times. The best way to deal with negative feedback is giving a polite response and providing rectification if applicable at your end.
Buying Reviews
A lot of online businesses start their way by purchasing reviews; they either offer their services/products for free or offer a sum amount of money to people who basically write biased reviews on the product or the service provided without even properly testing it. Although it is a nice beginning for early businesses, it has become a common practice even among the most prestigious of online companies. You need to avoid that at all costs.